Most kids will only remember a party if they had fun. If you're planning to host kids for any kind of event, you need to really think through your entertainment options. It's important to keep the kids occupied and make sure the activities you choose apply to different age groups. What may be attractive to the 5-year olds may not entice the preteens. Remember that kids have a lot of energy so make sure the entertainment is properly planned out to keep them active.
At Right Choice Entertainment, we'll take care of all your kids entertainment needs as you focus on keeping your friends and the rest of the family busy. We've been in the industry long enough to know which games and activities are best for kids at a certain age. So, whether you're planning a toddler's party or a birthday for preteens, we'll advise you on the best activities to make the party a hit.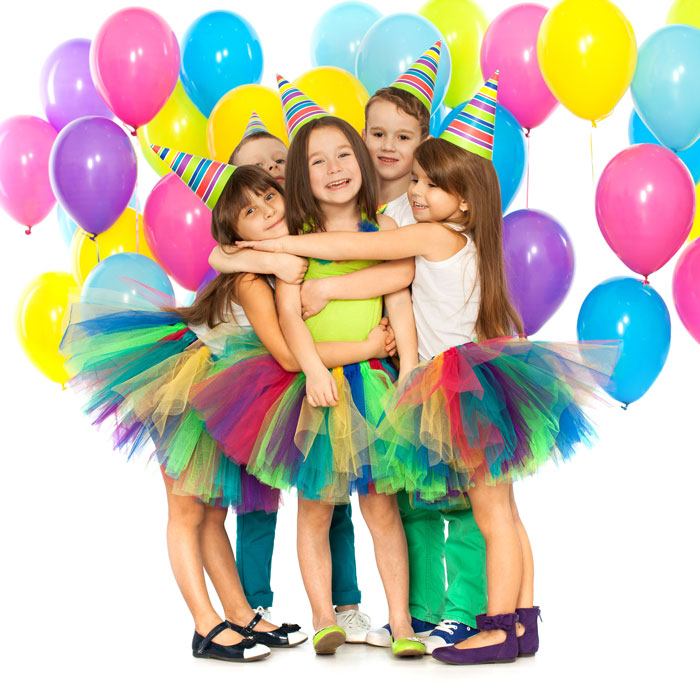 Planning a party for 5-year olds
At this age, kids are super active. They need 10 to 12 games to keep them engaged throughout the party. That may sound like a lot but kids at this age get bored so easily and may run through all those games faster than you expect. At this age, the kids want to join in and have fun in a more structured and organized way. They want to participate in activities with their friends. The mistake most parents make when planning such parties is leaving the kids to play individually or playing with their own devices. This can end up making the child feel restless and start throwing tantrums during the party.

For this age, we recommend starting out with a few slow and quiet activities as the guests trickle in. Something like having dough which they can play around with and make things. Once all the kids come in, you can then put them together and have a performance or story time. Don't forget to include prizes for those kids who win a game. Something as simple as winner stickers can make the kids feel great and help you to keep costs low.
Organizing entertainment for toddlers
Planning a party for the younger ones, say 2-3-year olds, is never easy. They get maxed out fast, so you have just a few hours to plan around fun activities that they can engage in to avoid any meltdowns and mayhem. We encourage parents to allow their toddlers to have a little say. For instance, you can ask the child what their favourite character is, and this could give you an idea of the party theme. Once you've selected the theme, deciding on the rest of the activities as well as decorations will be a lot easier.

Also, make sure you clearly communicate to the parents in the invitations what you expect from them. For instance, don't assume that the parents will drop their kids and leave. You should tell them if they are required to stay to avoid any misunderstandings. Most importantly, plan age-appropriate activities. Toddlers don't really have long attention spans neither are they good at sports. So instead of planning competitive games, go for activities like bouncy castles and tattoo artists which are likely to keep them occupied. Also make sure you have lots of supplies to go by because at this age, sharing is not one of their favourite things to do.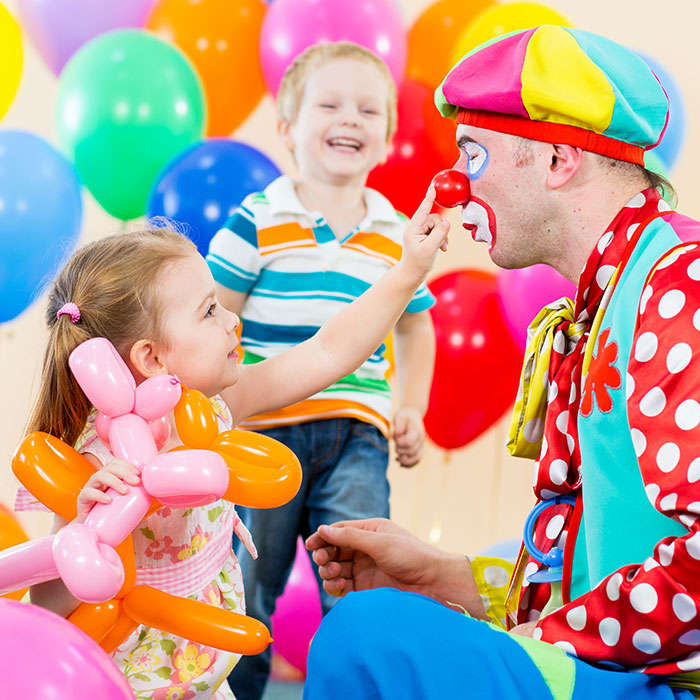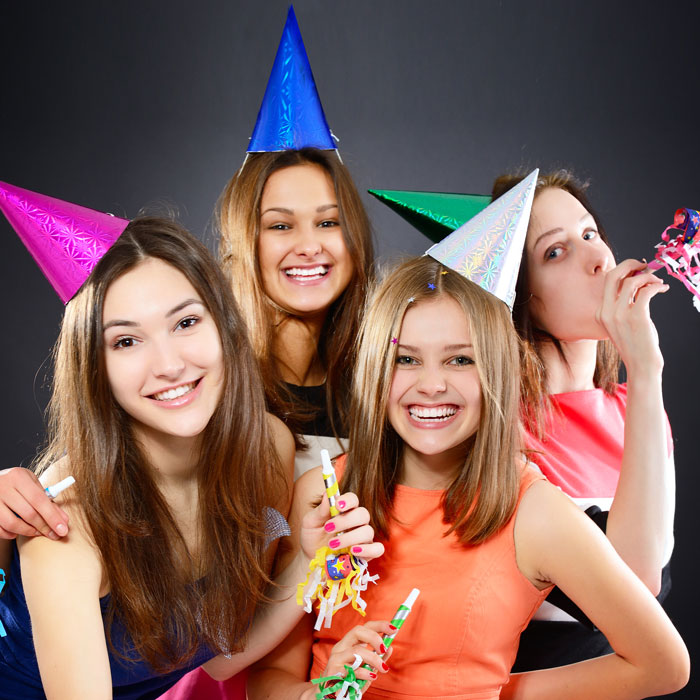 Entertainment ideas for preteens
Planning a party for the older kids can be a challenge if you've never done it before. You need a little more thought because at this age, kids are harder to impress. They are looking for games and activities that can't be classified as child-like. They want to feel a little more grown-up than they were a few years ago. Things like making a fun craft that you pick beforehand can interest children at this age. At this age, it's not really a must to have a theme for the party. But if your preteen has a passion or hobby, giving it a theme along that line will certainly put a smile on their face. For instance, a spa party or a sporting theme party can be a great idea for kids this age. Entertainers such as tattoo artists can keep the preteens busy throughout the party.
You can also hire a photo booth because kids this age are crazy about taking photos with their friends. Photo booths are always a big hit in most preteen parties. It's because they get a chance to be silly and have fun. Just make sure you hire the photo booth in advance and look for props like wigs and masks that the kids can wear and take funny photos throughout the party. At Right Choice Entertainment, we have the best photo booth rentals in Toronto. Our photo booths are not only well-maintained, but we also provide a very reliable and quick service, so you don't have to worry about anything going wrong on the day of the party.
Entertainment for outdoor parties
It's easy to come up with great kids entertainment ideas for outdoor parties than indoor ones. Since space is usually not an issue, you can have the kids taking part in so many different activities at the same time. For preteens, a garden party with outdoor games will work well. Just make sure you hire performers who have experience entertaining this group of kids.

At Right Choice Entertainment, we'll recommend the best games and activities depending on the age group you're hosting. We'll make sure the entertainers we send to your party are highly experienced and skilled in working with a similar group of kids. If you need help choosing the entertainment options that are best suited for your party, we're happy to give you some suitable recommendations. We've worked with kids all ages over the years and know quite a lot about activities that each group is likely to enjoy. Leave the kids entertainment to us and you'll not be disappointed.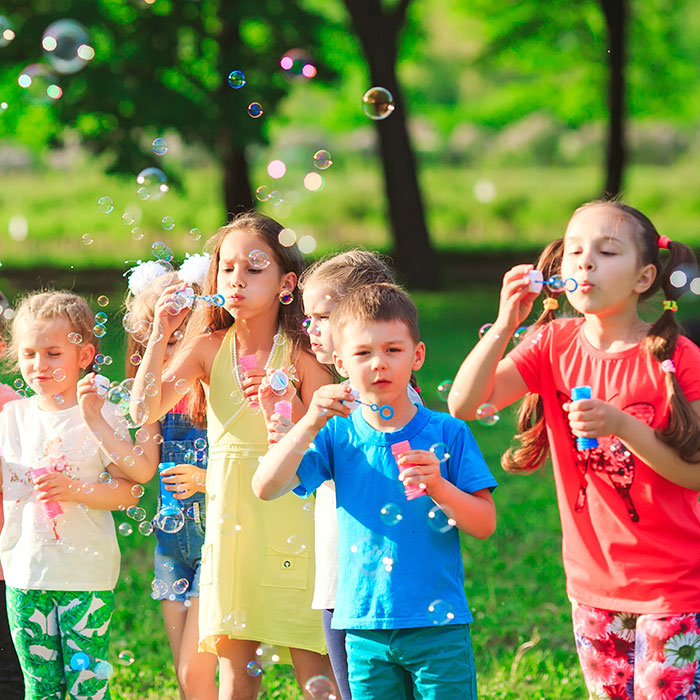 Serving
Ajax • Aurora • Barrie • Bolton • Bradford • Brampton • Burlington • Concord • Georgetown • Hamilton • Innisfil • King City • Maple • Markham • Milton • Mississauga • Newmarket • Oakville • Pickering • Richmond Hill • Stouffville • Thornhill • Toronto • Uxbridge • Vaughan • Whitby • Woodbridge