Looking for fun and entertaining magicians Toronto to perform at your next event? We've got you covered. Welcome to Right Choice Entertainment. We offer friendly and professional magicians to suit different types of events. Whether you're planning a corporate party, birthday or wedding, we have an experienced magician just for you. Our entertainers have years of experience in their respective fields and possess the passion and skill needed to get the job done. Our magicians can perform in picnics, fairs, baby showers and all other kinds of events.
Your guest list isn't a problem because our magicians can handle both large and small groups. If you need the magician to show up in a special costume that complements the theme of the party, we'll be happy to do this just for you.
Magicians for kids' birthday parties
Magic and magicians always fascinate children. Hiring a magician to perform fun and simple tricks will make your child's party the talk of the town. For kid's parties, we normally recommend having a magic show Toronto where one magician can perform for the whole group or smaller numbers at a time if you're hosting a large birthday party. If you prefer getting an up-close magician who will wow kids one after the other, we're happy to do this just for you. Our goal is to leave the kids happy and entertained at your event.
Magicians for corporate events
Magic can be a fun activity even for adults. If you are planning a corporate party, consider incorporating magic tricks as part of the event entertainment. Whether it's a group of colleagues or investors that you'd like to impress, magic can be the ice breaker you need to make everyone feel nice and easy at the party. At Right Choice Entertainment, we make sure all magicians in Toronto we hire are not only talented but also professional and friendly. We'll send a magician who is well versed with the audience and good at adult parties.
Different types of magicians to hire
Our magicians are classified based on the services they offer and the kind of audience they handle.
Up-close magicians
An up-close magician is perfect for a kid's birthday party because they offer that one on one connection that most kids enjoy. With this type of magician at your party, you can comfortably relax and enjoy your time with friends as the magician keeps the kids busy. The magician will mingle with the kids and be one of them. This kind of entertainer needs to be friendly and know how to work with different audiences. He can perform tricks closely and bring fun and excitement right to where the kids are.
Stage magician
On the other hand, you may prefer one magician performing on stage for everyone to see. In fact, this is the route that most people choose to go for. A stage magician has the skill and passion to handle a large group. However, when looking for a stage magician, always ensure that the person has experience entertaining the age group you'll be hosting. At Right Choice Entertainment, we have stage magicians who we recommend specifically for toddlers. We also have experienced entertainers who perform magical acts for teens and younger audiences. As soon as you share your needs and unique requirements, we will be happy to find a magician in Toronto who is best suited for your event.
Corporate magician
Toronto magicians are quite popular in corporate parties today. If you are looking to entertain a more professional and laid-back audience, we'll help you find the best corporate magicians in Toronto. The entertainers will come in well dressed and conduct themselves in a professional manner. The magical acts can even be cultivated to complement the theme of your corporate party.
What to look for when hiring a magician
Want to host a magical party? Hire a magician who will bring a special kind of entertainment that your guests will love. There are different types of magicians today and they use different techniques to entertain their audience. We'll go over a few factors to consider when looking for a magician to hire.
Understand your audience
It's important to know your audience because it will help you choose the type of magician who is suitable for your event. For instance, if you want to entertain clients and co-workers, you'll probably need magician who performs on stage and has experience entertaining a formal group. On the other hand, if you're hosting a child's birthday party, a good magician would be ready to interact with the kids and perform one on one acts. Remember, there are magicians who specialize in close-up acts whereas others are more used to the formal stage shows. Know what suits your party best from the start to simplify your search and ensure you find a good fit.
Do your research
As soon as you determine who your target audience is, the next step is to begin your search. Start sourcing for magicians locally who meet your requirements. You can also ask your friends and neighbours to offer referrals. Just ensure that you check the magician's testimonials and even videos of their work. Be skeptical if the performer doesn't have any videos or images to show their work and cannot give you contacts of clients, he/she has served before. A good entertainer would be proud of his/her work and be happy to share it with their clients. Also, reliable entertainers have invested in a website where their clients can come back and review their services. At Right Choice Entertainment, we are proud to have numerous 5-star reviews from our clients. We are always happy to give our potential clients contacts of previous customers so they can call them and find out more about our services.
Choose someone you're comfortable with
Are you comfortable with the magician or performer being around your guest? This is very important especially if you're hosting kids. You want a magician whom you can trust to be around your child or in the presence of your clients and maintain a high level of professionalism while keeping it fun. We'd recommend calling the performer to ask a few questions before you finally decide to hire one. If the person is friendly on phone, chances are that they'll be even better in person. You need to find someone who is trustworthy. Just ask some questions that will help you to know the entertainer a bit more. At the end of the day, you need to trust your instincts.
How long have they been a magician?
Look for a professional magician with experience in this form of entertainment if you want a quality service. It's easy for just anyone to buy magic props and claim to be a magician. If you choose a magician from an unreliable entertainment company, you are likely to be disappointed. Magic tricks that work for different audiences take a lifetime of experience. Feel free to ask about how long the magician has been in business and the kind of magic he/she specializes in. Right Choice Entertainment has highly experienced magicians in Toronto. When you come to us, you're guaranteed trust and quality service from professionals.
Are they insured?
Find out if the entertainer is insured. More than half of entertainers are not insured. While it's something many party hosts overlook, it's an important factor that could save you time and money in the event of an accident or injury. Hiring an uninsured entertainer is quite risky. Magicians use props at the event and accidents are likely to happen. It's not worth it hiring an entertainer without liability insurance. It gives you one less thing to worry about at the party. It assures you that any accident or injury will be covered.
10 questions to ask a magician before you hire a magician in Toronto
Once you've done your research and come across a few magicians you can shortlist, contact them. We'll go over a few important questions to ask the magician prior to booking their service.
1. What should we expect from your show?
The magician should be able to tell you more about their show. After the conversation, you should know a little more about their performance style
2. What types of magic do you perform?
For events like birthday parties, a magician who performs simple and innocent tricks would be a good fit. Make sure the magician you hire doesn't use a style of magic that may come across as offensive to your guests. Some people are very conservative and over the top magic tricks would put them off.
3. How long have you been performing professionally?
There are so many magicians with extensive experience in performing in all kinds of events. For instance, if you're hiring a magician for a corporate event find out more about the person's experience entertaining at such parties. Ask for pictures or videos which showcase some of the magic acts and the performer in action.
4. Are you a full-time professional performer?
Remember, you're not looking for someone who does magic tricks just to make a quick buck. Reliable entertainers perform magic tricks full time. They not only have the skill and personality to entertain but also are passionate about what they do.
5. Do you do offer something special for the guest of honour?
If you're inviting the magician to your child's birthday party, it would be nice if he/she had a special trick for your child. It's important for the entertainer to make the guest of honour feel extra special. It could be something as simple as a magic trick that unveils their gift or more. Just make sure you discuss this prior to the day of the event to avoid last minute rush.
6. Do you have liability insurance?
As earlier mentioned, liability insurance protects you in the unfortunate event that someone is injured, or an accident happens, and property is damaged at your venue. Don't be quick to sign a deal and hire a magician in Toronto before you confirm that they have a valid certificate of insurance.
7. Can you provide references?
Ask if you can get a few contacts of clients to call and inquire about the services previously offered by the magician. This will give you confidence and boost trust in the entertainer. If the entertainer doesn't want to provide you with any references just look the other way.
8. What happens if you miss a show?
It's important to discuss what would happen if the magician would miss a show. While every entertainer wants to keep their promise of showing up when they make a commitment, sometimes emergencies happen. Good entertainers always work as a team and can quickly provide a replacement in the event that they're not able to attend a show. What's important is that the person who acts as the replacement should be just as good as the entertainer.
9. How long will you stay after the show?
There are good magicians who may offer to spend a little more time with your guests after their stage performance. A friendly magician wouldn't be afraid to stay a little longer and wow the guests with a lot of magic tricks.
10. what is the most rewarding part of your job?
This question helps you to better understand the magician's personality and level of interest. A magician who has been in the industry for too long will tell you that they enjoy the fascination when performing tricks. Both adults and smaller kids are fascinated by magic tricks and it's important to hire an entertainer who is equally passionate.
Hiring a magician for a wedding?
Here's what to expect
Magical tricks can be a great form of entertainment at the wedding reception. The magician can add laughter and excitement making your entertainment extra special. But here's what to expect when you choose wedding magic as a form of entertainment.
You'll have someone to break the ice
At the wedding, you'll have so many groups of people awkwardly looking around because they don't know anyone else at the event. A close-up magician can come in and break the ice. The performer can use some strategies to bring people together. Weddings are the perfect event to meet new people and get to know them. When the magician performs small tricks, he/she can pull in newcomers to join in the fun. Good magicians have a way of bringing people together, so no one feels left out. Even the introverts in the group can join in the laughter and have something to talk about. So, in case you're wondering if your colleagues and new family will have something to talk about, a good magician can easily bring them together.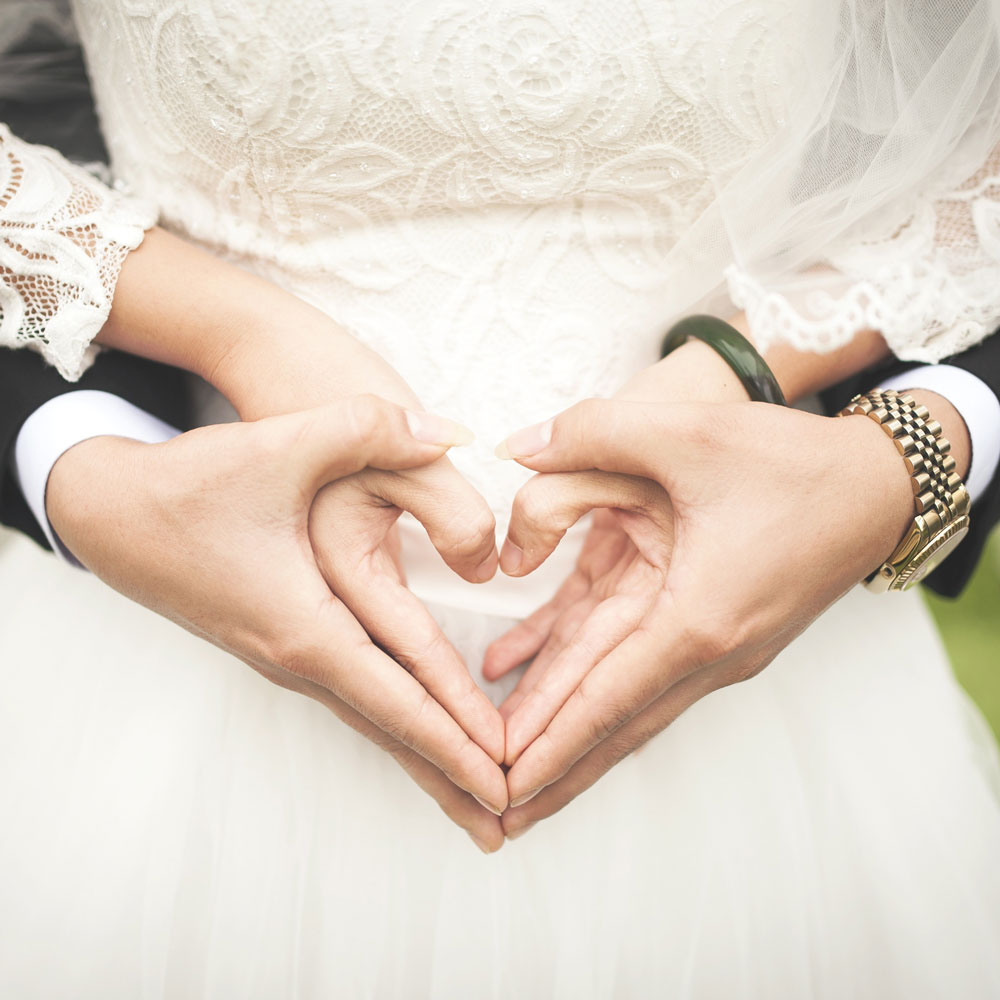 Entertaining seated guests
When the food is served and the bride and groom are seated at the reception venue, the magician can perform small tricks for guests. In this case, you must discuss with the magician which tricks he/she will be performing and make sure his style is suitable for your wedding guests. If your guests are rather conservative, let the magician know beforehand so he can come up with special tricks that appeal to this type of audience. A close-up magician is best for weddings because he/she can move around each room and entertain them with special tricks one at a time.
The magician at the evening reception
Magicians perform in the early stages of the reception before the dancing and loud music take effect. However, if you still want some entertainment at the evening reception, you can arrange for this with the magician. He can perform simple, short tricks around the room before the party starts.
Get the best wedding magician in Toronto
At Right Choice Entertainment, we have magicians in Toronto who are highly experienced in performing at weddings. Our magicians will strive to make sure the performance is memorable, and your guests feel comfortable around the entertainer. Our entertainers are professional, friendly and well experienced in managing wedding crowds. Our magicians Toronto have some good reviews from weddings with the couple saying that their guests talk about the magic tricks for days after the event. We add fun and magic to an already magical event. If you need help to make your wedding more memorable, get in touch with us today for a wedding magician.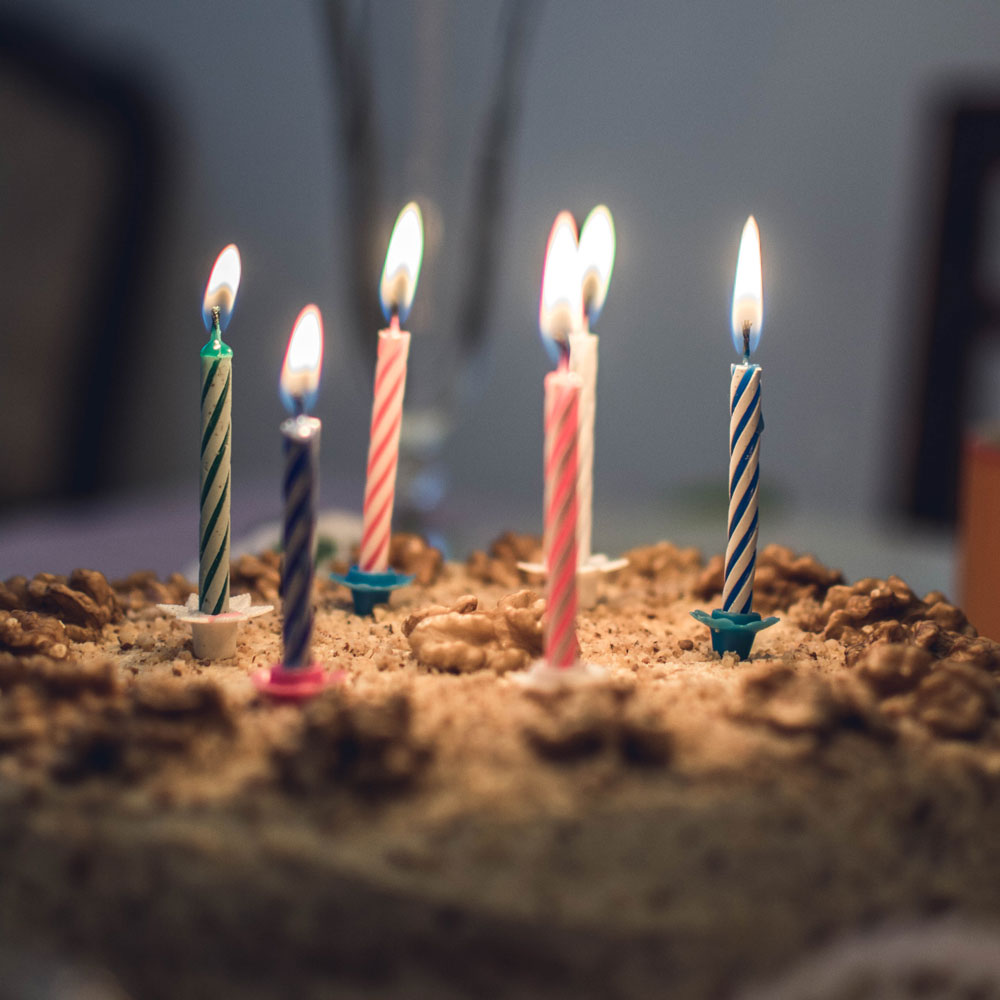 Hiring a magician for a birthday?
Here's what to expect
Magicians add charm and charisma in wedding parties. Whether the wedding guest list consists of toddlers, the young or young at heart, magic tricks have a way of bringing people together. A good magician can introduce tricks that will make everyone at the birthday party feel comfortable and entertained. You can choose different magic styles. For instance, you can have a magician who uses his humorous side to wow guests. Magic humour works well for any age and it's a style to go for when hosting a birthday party.
Bring smiles and laughter to your birthday celebrations
A magician can bring smiles and laughs at your birthday celebration. Regardless of the situation, he can add a special touch at the event and bring together all your birthday party guests. You can choose to have a closeup magician or stage magician, depending on what you think would be best for your birthday party. A stage magician is ideal if you're hosting the smaller kids because they're able to sit and watch him perform a few tricks at some point during the event. You just must ensure that the performances are short and fun otherwise the kids will run out of patience and become distracted.
Celebrate a magical birthday
As a parent, you can look for entertainment ideas that add engagement and excitement for not only the guest-of-honour but for their friends as well. We know how planning the perfect birthday for your child can be a challenge. With lots of entertainment options to choose from, hiring a magician in Toronto may not be on your to-do list. From kids to adults, magic has never lost its ability to fascinate and leave people speechless. If you find a good magician for your child's birthday party, someone who is professional and friendly, you'll nail the entertainment aspect of the party.
Make your child the star of the party
More importantly, the magician will focus a bit more on the birthday child. The child can be invited to get to help with the magic and be showered with a special surprise gift at the end of the event. We incorporate fun games and musical favourites that we know kids will love. Right Choice Entertainment has children's magicians who are truly amazing entertainers. We'll have your kids laughing from the start to finish at the cool tricks and wacky characters they'll witness at the event. We come packed with astonishing magical games and tricks so be sure that the kids will be talking about their experience for weeks to come.
How much will you pay for the magician Toronto?
The cost of hiring a magician will depend on many factors. For instance, if you want a close-up magician to come in and entertain a large crowd then expect to pay more. Most of the entertainers will charge depending on the size of the crowd as well as the location of the party. If the party venue is too far, they may have to incorporate the cost of transport in their fees. Additionally, experienced magicians in Toronto are likely to ask for more money for their services. If the magician is well known in the area, then expect to pay top dollar for their services.
At Right Choice Entertainment, we have several Toronto magicians for hire with experience, passion, and style to take over your event. Our magicians can provide the perfect blend of comedy and magic to wow your guests. We have magicians who have performed in thousands of parties all over Toronto and beyond. Talk to us today regarding your entertainment needs and we'll ensure you find a magician that's perfect for you.
Best Toronto Magician for Kid's Birthday Party
Kids love magic and hiring a Toronto magician to perform fun and simple tricks at your child's birthday party will really fascinate the kids and make the party a memorable one. You can hire one magician to perform to your audience or to smaller numbers of kids at a time if you are hosting a large birthday party. The objective is to leave the kids entertained and happy. This will only happen when you hire the right magician. But how do you go about this?
Find a magician that performs at kids birthday parties
Not every magician will be able to wow your kids. This is because magic tricks that may fascinate adults may not be understood by kids. The first thing you need to do when searching for a magician is to find one that has experience performing for kids. You wouldn't want to hire a corporate magician to perform at your kid's birthday party.
It is also very important that you know the type of magic that you want from your performer. Do you need close-up magic or a formal stage-magic show? With the close-up magic, the magician will be able to stroll from one guest to another at the party. Stage-magic show involves the magician standing in front of the audience and performing the tricks with some level of audience involvement.
Due diligence is a must
Now that you know the kind of magician services Toronto that you need, the next step is to do some research. You will be amazed by the number of magicians that are in Toronto alone. The problem is that not all of them will offer the engagement that you need. This is why due diligence is so important before hiring a magician.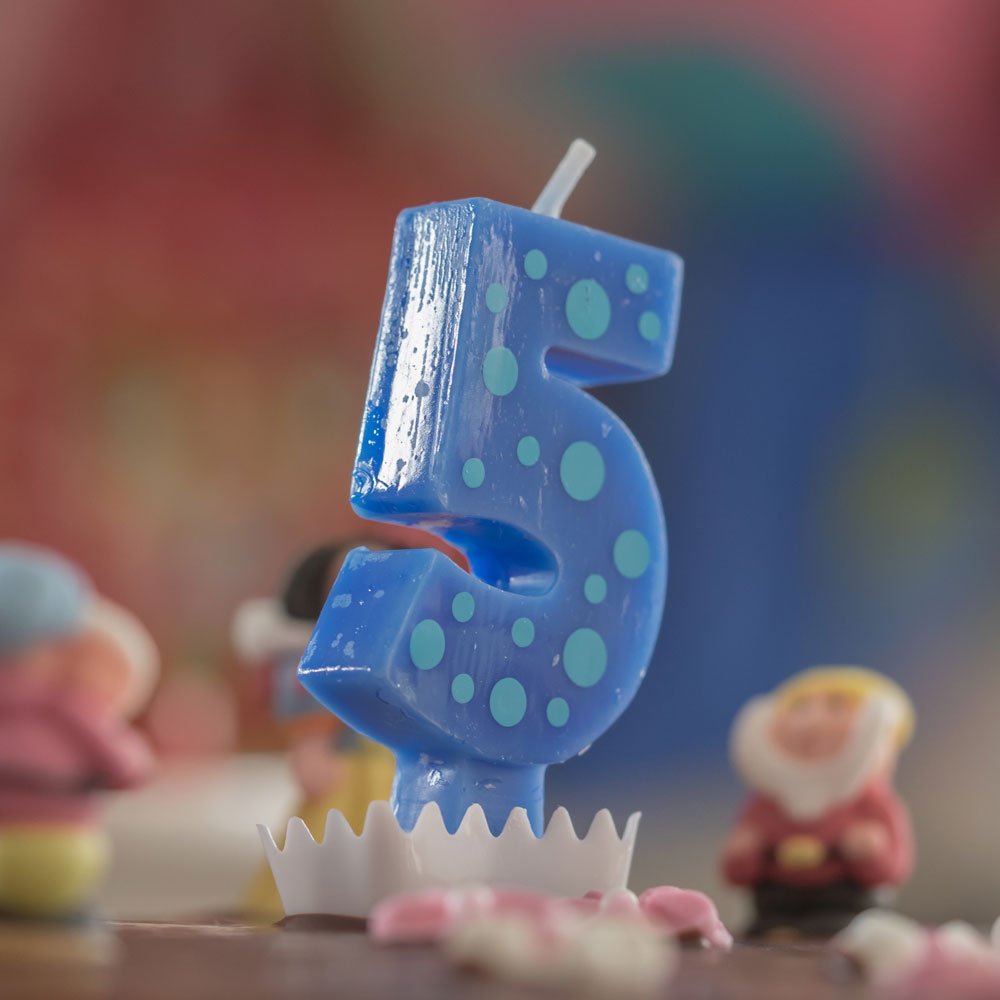 When searching for the best magician, you need to start by reviewing the profiles of individual performers. This is more so when hiring from an agency. You want to know what the magician can offer. Taking time on review sites will also tell you more about a magician. Do not be afraid to ask your family and friends for recommendations on the best birthday party magician Toronto. Reading reviews on a performer's profile is so important when hiring a magician.
All things considered, it is paramount that you hire a magician that has a reputation for performing at kids' birthday parties. If possible, ask for videos from the performer's recent acts. This will help evaluate him more closely. The objective is never to hire a magician for the sake of hiring one. Hire someone that can deliver the engagement that you need else your money will go to waste.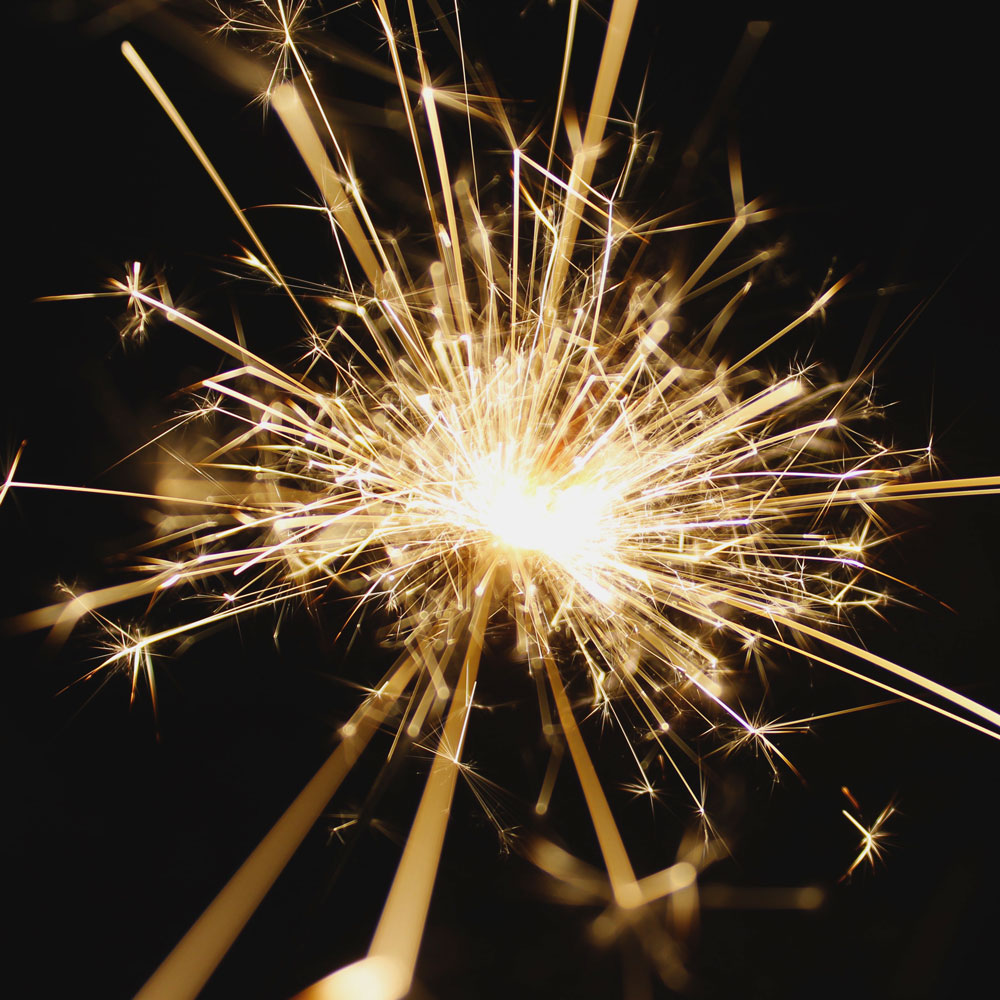 Safety of your kids
Hiring a funny magician Toronto for a kids' party can be daunting. The last thing you want is to invite a magician that has a bad reputation. You have to make special considerations at all times when inviting a performer for a birthday party. There are certain precautions you will have to take when searching for a magician for your child's birthday party.
When hiring a magician, you want to find one that works well with children. Children are easily distracted so find a magician that can keep their attention for more than 15 minutes. You also need to work with a performer that is trustworthy. Reviews left by recent clients will shed some light on the trustworthiness of a magician. Still on trustworthiness, you need to find a magician that has a current state background check.
Last but not least, prior to letting a stranger in your home, you need to meet up with them and learn a few things about them. Who are they as a person? Do they have annual background checks completed? The safety of your kids must always be a priority regardless of what a magician is able to do.
Only hire professionals
As much as it is a good thing to promote an upcoming magician, when it comes to kids entertainment you need to only work with professionals. You have to pay close attention to the number of years the magician has been performing professionally. Anybody can buy magic props online but it takes years of experience to perform great tricks and leave kids amazed. Moreover, when a magician has performed in different kids parties you can be assured that he will be able to adapt to your needs.
Live magicians work with props and people at the event. Although they are unavoidable, accidents can happen. With that in mind, you should only consider working with insured magicians. You will be amazed to know that more than 80% of the magicians and entertains you find are uninsured. For you to enjoy the much-deserved peace of mind during your kid's birthday party you need to hire a magician that is insured.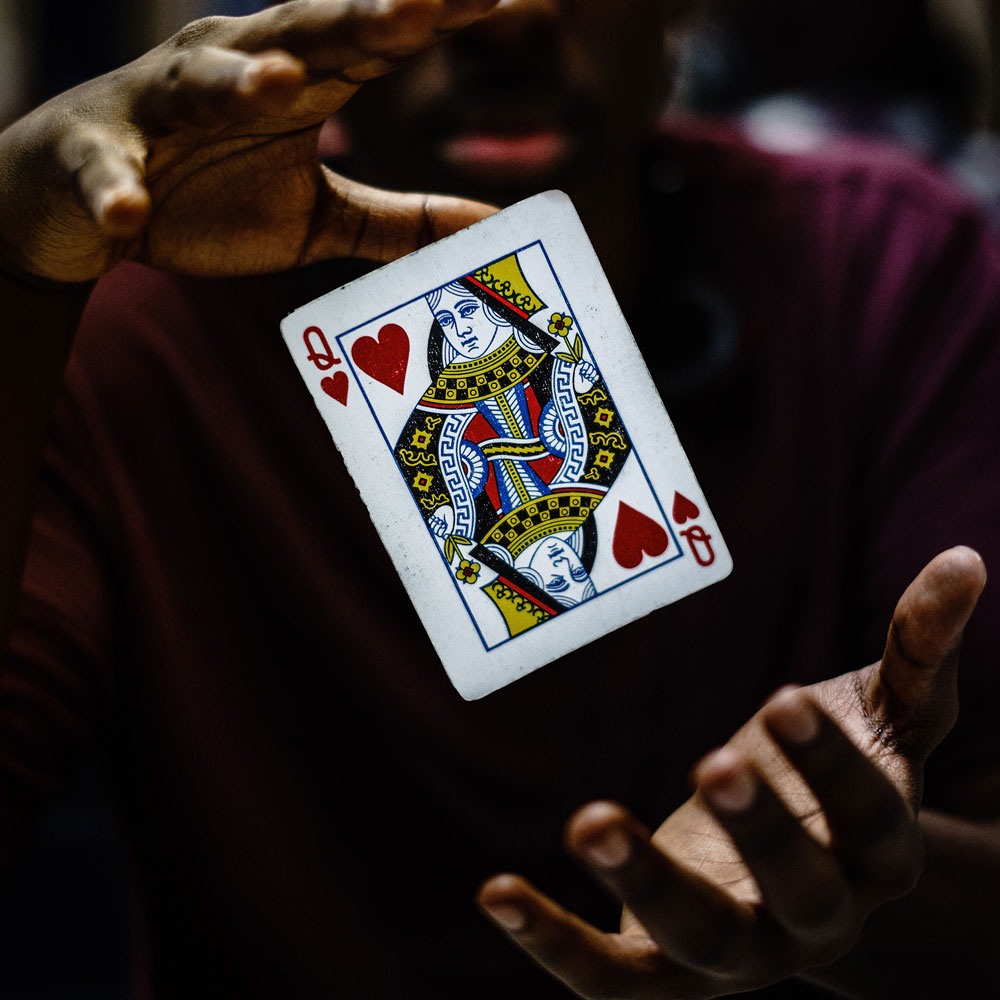 Contact the magician
When you narrow down to the ideal kid's magician Toronto, the next step is to contact them and get a quote. After the initial contact, the magician will set up a time for you to meet and discuss your party needs. Make sure you have a list of questions to ask him in the first meeting. Some good questions to ask include the following:
What type of magic do you do?
Will you stay on after the show?
For how many years have you been a birthday party magician?
How many tricks will you perform?
How long is your act?
What type of effects will you perform?
Are you insured?
How many times have you missed a show?
Do you have references?
Do you have videos of your recent performances?
The goal when meeting up with a magician for the first time is to feel at ease. You need to ask him any question that you may have. Remember that the more information you have on a magician the more at ease you will be. Always make sure you get everything in writing when you are ready to hire the magician.
Serving
Ajax • Aurora • Barrie • Bolton • Bradford • Brampton • Burlington • Concord • Georgetown • Hamilton • Innisfil • King City • Maple • Markham • Milton • Mississauga • Newmarket • Oakville • Pickering • Richmond Hill • Stouffville • Thornhill • Toronto • Uxbridge • Vaughan • Whitby • Woodbridge