Photo Booth Rental Toronto
Looking for a fun way to entertain your guests? Consider incorporating a photobooth rental in your next event. Photo booths are ideal regardless of the occasion. Whether you're celebrating a birthday, wedding or a corporate event, guests will enjoy taking goofy photos of themselves and carrying them as a great reminder of the day that was. In fact, photo booths have become an increasingly common form of entertainment in Toronto over the last few years.
When you reserve a photobooth from Right Choice Entertainment, be guaranteed of a superior service. We deliver clean and well-maintained photo booths together with friendly assistance if your guests will require help using it. Whether you're hosting a holiday party or private event, we will bring the photo booth to you and help you capture the best moments of the day or night.
Why rent a photobooth?
There are many reasons why a photobooth rental is always a great idea regardless of the event. For a start, photo booths can occupy very little space and fit perfectly in your event venue. You don't have to worry about the location or space because we'll help you find the ideal photo booth for your party. Secondly, it's one of those easy party rental services to put together. We come with everything and set it up. We'll make sure everything is working smoothly so you don't have to spend the entire night thinking of ways to entertain your guests.

Photo booths also come with a portable printer which allows you to print an unlimited number of photos for the whole event. This means that your guests are at liberty to take photos of themselves and walk away with party favours. It's actually a great way to cut costs if you don't want to spend extra on party favours. Most importantly, we're in the digital age where most people enjoy taking photos and sharing them with others. Investing in a photo booth helps to make the party exciting and create fun memories.
Enjoy the extras
Everyone has unique needs for their party which is why at Right Choice Entertainment, we customize the photobooth rental Toronto to suit the customer's needs. For instance, you may need a professional photographer to help in hosting the booth and ensure it works effectively throughout the event. You can also request for a selection of fun props to come with the photobooth so your guests can use them when taking photos.

Rest assured that your guests will enjoy high quality, unforgettable photos when you book a photobooth with us. If you need to see all the pictures projected live on a screen, we can also arrange for this. Your guests should also be able to receive digital copies of their photos by sending to themselves via email or downloading straight from the photobooth.
Best addition to make your event a hit!
Want to take your party to the next level? Call us today to reserve your photobooth. This unique form of photography has been incorporated in all kinds of events for many years. At Right Choice Entertainment, we have modern photo booths that are designed to give you modern and high quality photos. Our photo booths are going to draw attention at your event and help you make a strong statement. Few photo booth rental companies in Toronto offer the kind of exceptional service that we do.
Choosing the ideal photo booth
There are several factors to consider when selecting the right photo booth for your party. For instance, how many people would you like to fit inside the photo booth? There are photo booths that can fit up to 9 people into a frame and not occupy so much space in the event. However, the most important consideration when choosing a photo booth should probably be the photo quality.
What kind of photos does it create?
The last thing you want is a photo booth that has poor quality lighting and a cramped space. You need to ensure the photo booth uses a high-quality camera that will produce great photos. Lighting is important as it helps to enhance the image and capture each moment in detail. In fact, photo booths that come with additional lighting features are ideal because indoor parties usually have poor lighting that can greatly affect the quality of a printed picture. We bring our customers diverse options to choose from depending on their needs. We are ready to discuss your unique needs and customize a photo booth rental Toronto that best fulfils them.
Get unlimited photos at the event
If you really want to keep your guests entertained, make sure the photo booth is able to print unlimited photos during the event. This allows the guests who have already taken photos to come back for more. You can have the printer hooked up on site so that the photos are produced instantly for guests to show them off to their friends.
Unique photo booth rentals
All our photo booth rentals are sleek and have a modern design that will blend perfectly with any setting. No matter the theme of your event, we promise to bring attention to the photo booth by making sure it doesn't clash the setting. You also get to choose a photo booth that is ideal for the space available at the venue. You can choose an open-air photo booth that is designed to fit in lots of people at once.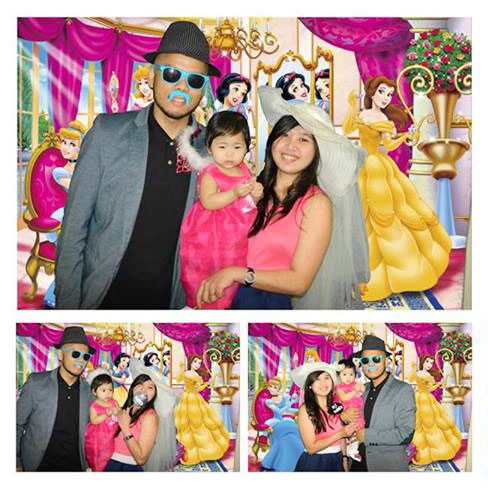 We know nothing makes photo booths more fun than props. We will go a step ahead to incorporate any props you'd want in your photobooth in order to add some flair and fun in every shot. You may also ask your guests to bring their own props which they can use at the event. If you need ideas on which backdrops to choose for your photo booth rental, we're happy to assist.

Right Choice Entertainment has been highly reviewed for its reliability and attention to detail. We promise to make your photo booth rental a great experience for everyone at your event.
Market Your Brand With a Photo Booth Rental
A custom photo booth experience can market your brand at a corporate event. We often get inquiries from brands that want to use photo booths during an event to get more publicity. We've handled countless photo booth installations in corporate events over the years. We can advise our clients on how to create a photo booth experience that elevates their brand.
Understand your audience
One of the things we normally ask clients to consider prior to renting a photo booth is their audience. What are your audience's needs? Are you hosting young people who love to share their photos on Instagram? Do your guests prefer interactive and exciting activities? Some audiences have never heard of gifs and you may be forced to just keep it simple and limit the number of photos per session.
Don't offer too many new features that would make your audience feel awkward for not understanding how they work. In case you're not so sure what your audience is likely to resonate with, be sure to ask the photo booth rental company for guidance. We're always delighted to point you in the right direction having worked with numerous clients throughout the years.
Promote your brand with user-generated content
User-generated content always helps brands to build trust and authority. Photo booths can give you a lot of opportunities to get as much user-generated content as possible. However, it needs to be executed properly. Think of a proper strategy to get people to share their photos and tag your company on social media. It could be a special prize or giveaway that will compel people to share. Otherwise, you'll waste a huge opportunity of making your brand known on social media during and after the event.
A unique concept that stands out
Chances are that the people you'll have at your event have been in countless photo booths before. You must do something that makes your photo booth experience stand out. Aside from offering a clean photo booth with adequate room and high-quality print, we make sure the photo booth rental fits your unique concept. There's always plenty of room for innovation. Whether you need the photo booth to be decorated in such a way that it aligns with the brand's unique message, we're always ready to customize a service that's right for your business.
Your concept doesn't need to be complex or expensive in order to stand out for the right reasons. You can make simple additions like unique props, which complement the theme of the event. The goal is to create photos that people love and have an impact on your brand at the event.
Photo booth rentals for graduation parties
Photo booths and graduation parties go together like weddings and cake. You can get some high-quality photos of your friends and family at the event if you choose the ideal photo booth rental. You might even manage to get a goofy photo with your mom and dad.
At Right Choice Entertainment, we specialize in finding the perfect photo booth rental for any event. We'll help you find a photo booth that perfectly matches your personality and party. Whether you need fun props or want to customize your photos using high tech feature, we can help you capture those precious moments in all their glory.
If you're hiring a photo booth for a graduation party, make sure it has GIFs. Most people want to share GIFs on Instagram just to show off to their friends how fun their party was. Remember to book your photo booth early because on graduation dates the photo booths fill up so fast.
How to find the best props for your photo booth
Props are always ideal when it comes to photo booths but you need to choose wisely. If you're booking a photo booth for a wedding, think of the different backdrop ideas that will make the photo session fun and memorable. There's no harm in taking time to create your own props. It may take time to do it but at least you'll get something that perfectly fits your unique goals.
- How many props do you need?
You don't have to offer your guests too many props. You'll have 1-8 people inside the photo booth at a time so no need to have dozens of props. Just choose a handful of items that your guests will love and leave it at that.
- Don't be afraid to personalize
This is especially ideal for events like weddings and birthdays. You can personalize the props to complement the party theme. You can create props that match your personality and interests. Don't just shop on Amazon for props that may not go along well with your theme.
- Ask the photo booth rental for help
Don't be afraid to ask the photo booth rental company to give you insights on what type of props to look for. They could have some interesting options for your event. Also, some props can mess the photo quality by producing too much glare. The photo booth rental company should guide you on what will work well together just to ensure the experience is exactly the way you had envisioned.
At Right Choice Entertainment, we can customize your photo booth to match the needs of your event. We always encourage our customers to communicate their ideas to us so we can find a solution that fits them. To avoid being caught up in the last minute rush of planning, book early so we can begin sourcing for the props and features you need just in time for your event.
You can trust us to handle all your photo booth rental needs as you focus on making your event a success. High-resolution images, quality prints, and engaging photo sessions; we guarantee you a great experience when you rent our photo booths. Be ready to take some of the best photos you've ever had. If you have any questions or would like more details, feel free to reach out.
Best Photo Booth Rental Service in Toronto
There is no better way of entertaining your guests and making the event memorable than with a photo booth rental Toronto. A photo booth will not only allow your guests to take goofy pictures but also remind them of the amazing party. Over the past few years, photo booths have become a common form of entertainment in parties across Toronto. All you have to do is make sure you rent the best booth.
The best thing about photo booths is that they can be used in virtually any event. You can rent a photo booth for high school reunions, birthday parties, expos, and corporate events and charities. You can incorporate photo booths in virtually any event. However, with so many styles of photo booths out there, how do you pick the right one?
Research the photo booth company
The first thing you need to do when considering a photo machine rental Toronto is to research your target photo booth company. The bad thing about events is that there are no do-overs. You have to get everything right the first time around or the event will forever be a disappointment. What this means is that you need to do a background check before picking your vendor for the photo booths. Learn more about the company that makes the photo booths and learn more about the reputation the company has gained over the years. The objective here is to determine if the company is reliable.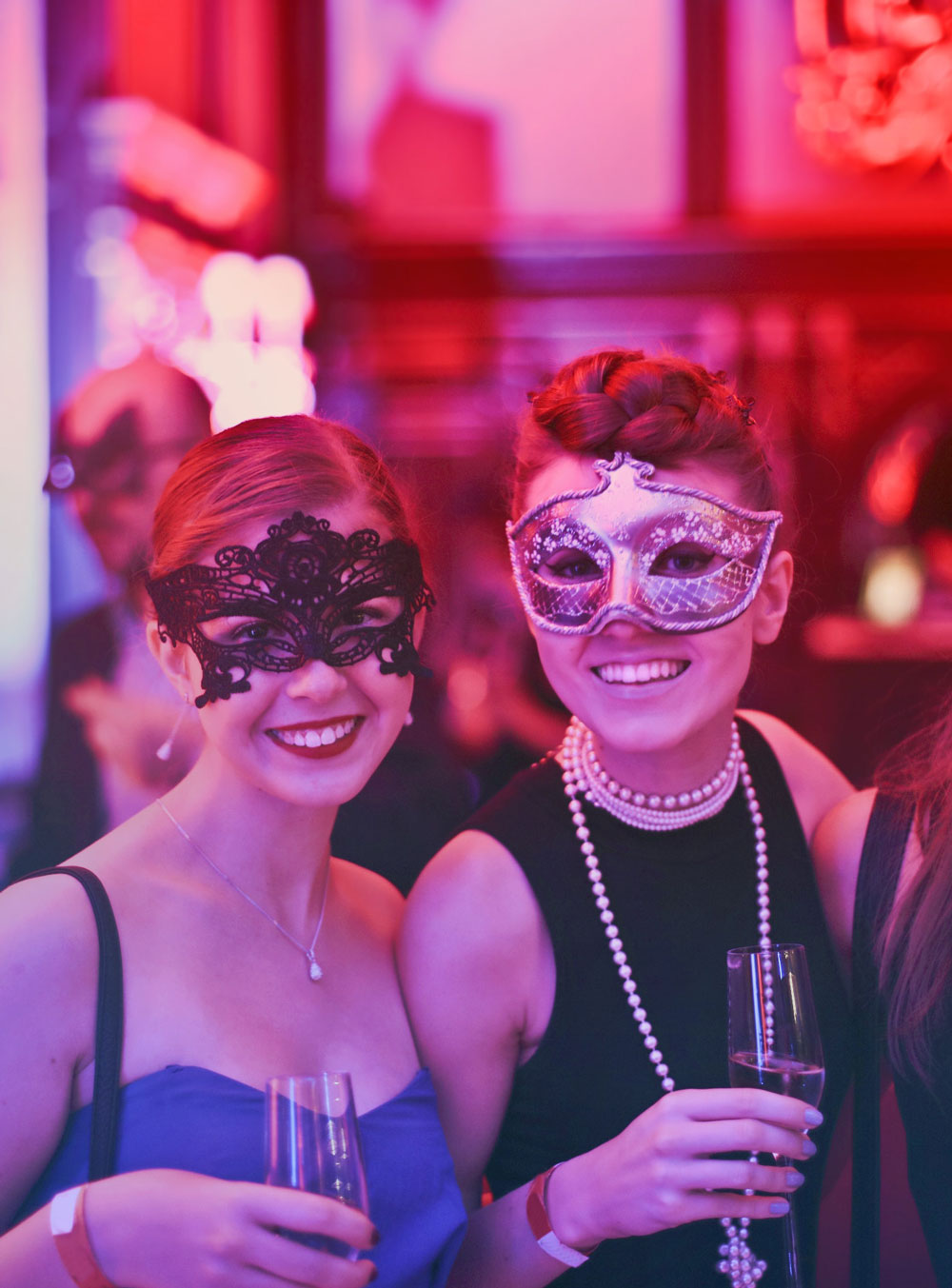 To gauge the reputation of a photo booth company, you have to read more reviews on their products. If you can't find anyone that uses their products, there is a good chance they will be a disappointment. The truth is if a company has not advertised its business it probably has a negative reputation.
You also need to learn about the number of events the company has done over the last year. The number of events they have done will tell you more about their experience in the industry. You want to work with a vendor who has experience in the type of event you are hosting. The last thing you want is for the photo booth company to conflict with other vendors and the venue. Ask to see their portfolio.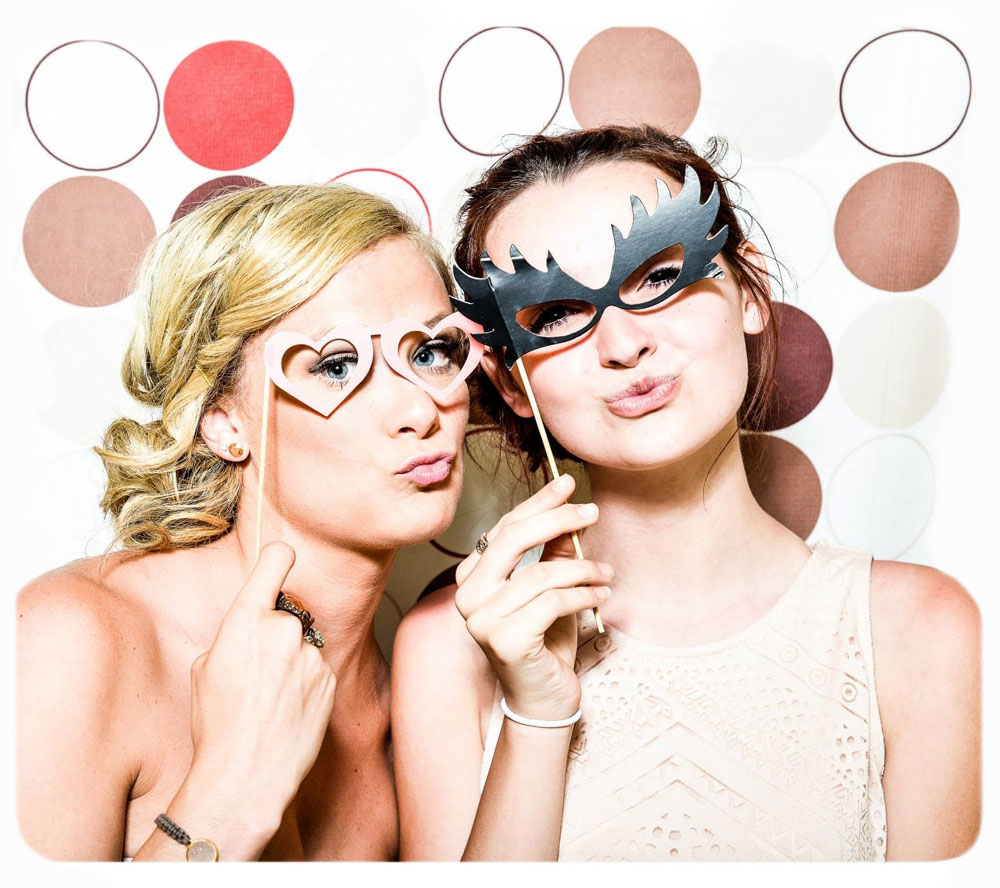 Ensure the photos will last
The purpose of taking photos is to remember an event for years to come. This will, however, not be the case if the photos don't last long. Most photo booth companies will make you believe that the bigger the megapixel the better the photos will be. Although this is true, the fact you need to remember is that a Toronto photo booth rental is designed to take advantage of the limited space and the limited depth of field. What this means is that good lighting and a better printer is more important than the pixels.
The question you need to be asking is if the company will be able to offer lab quality photos. Learn more about the company's printing process and how they cut photo strips. To cut costs, most companies use cheap printers which print substandard photo quality. These photos end up fading, smearing or simply don't last long. Companies that use low-quality printers are mostly unwilling to send you sample prints.
Photo booths are not the same
Some companies don't show good quality videos or images of their photo booth rental services Toronto. This is done intentionally because they don't have the best photo booths in the business. As much as you would want to save money when renting the photo booths, you need to make sure that you are getting the best photo booths in Toronto. Remember that both you and your guests will have first-hand experience using the photo booths. The last thing you want is to be ashamed because the photo booths look cheap, old or even dirty.
Prior to renting a photo machine, it is imperative that you take the time to visit the photo booth company. Take a look at the type of booths that will be sent to your event and also spend some time taking a few photos. This will be the best time for you to determine if the booths are what you need.
Personalize the experience
You don't want your event to be forgotten, do you? For your guests to remember the special day for years to come, you need to work with a photo booth company that offers true customization. With most companies, you will only get a simple name and date caption at the very bottom of the photo strip. This is not all you can get. Professional companies will offer any kind of customization that you need. Those that claim that they don't offer custom graphics are just trying to save money or they don't have an in-house team of designers.
You also need to take note of the background. Some companies offer cheap black backgrounds inside a tent. This is not all you can get. If you want different backgrounds, a photo booth company should be able to deliver.
Cheap is expensive
Price is always a factor when renting a photo booth. You get exactly what you pay for. When choosing a package, you should see what you are paying for. Make a list of the must-haves in order to select the best package from the photo booth vendor. Don't forget to go through everything that is included in the price quote. You also need to know how long the rental period is and what other extra options you can get such as slide shows, online galleries, graphics, and other customizations.
When it comes to any photo booth rental service Toronto, you have to be wary of confusing pricing structures. Companies that offer confusing pricing structures do so to keep you from comparing their features and options with other companies. This is a tactic that can cost you more than what you expected. In addition to that, you have to read their contract keenly before signing. For all your photo booth rental service needs, Right Choice Children's Entertainment has you covered. Contact us today.
Photo Booth Rental for Social and Corporate Events
You may have the event of your life coming up, and you are wondering how to commemorate it. A photo booth rental is one of the best ways to give your guests an unforgettable experience. When planning an event, most people put a lot of money and effort into coming up with the perfect event. However, planners tend to forget the most important component of an event, the guests. To have a successful event, you must have your guests in mind and come up with a plan to keep them happy. You should not risk having your guests feel bored or out of place. A photo booth brings fun and enjoyment to an event. It makes guests interact and feel at ease while taking unforgettable photos. When can you rent a photo booth?
Weddings
Most people are often too stressed on their wedding day to enjoy it. You are likely to have the pressure of making the wedding even perfect for the attendees. Adding a photo booth to your wedding event would create a more relaxing environment. Seeing your guests happy and enjoying the photo moments would also help you relax. A photo booth may also serve as a good alternative to a guest book. You may place the photo booth at a strategic location where guests can easily pop in and take photos. This will help you get photos of all your guests. Your guests will also have photos to take home.
Bridal parties
Are you throwing a birthday party for your child, your spouse, yourself, or any other family member or friend? A phone booth rental would go a long way in enhancing the experience of your guests. It is great fun to meet new people at an event. However, a time may come when the conversation ceases, and an awkward silence takes over. Keep your guests talking by making them share some special photo booth moments. For example, if you are holding a princess birthday party, you can have the little children take great photos adorned in royal costumes and tiaras.
Corporate events
A photo booth can have many benefits for your corporate event. First, it creates a good opportunity for your guests to come together, interact, and network. A photo booth is also a great marketing strategy that can help you spread the word about your products. Therefore, next time you are planning a product launch, a trade show, or any other corporate event, do not forget to include a photo booth rental. You can customize the photos from the photo booth to suit the theme of your business event.
Retirement Party
If you are planning a retirement party, you need to make it as entertaining as possible. After all, you are celebrating many years of your career. You are likely to invite many friends you may have interacted with in your social circles and in your career. To enhance cohesion among the guests and to help the guests feel at home, you should consider a photo booth rental. You will document the memories of your big day and remember all the friends who showed up to celebrate with you.
Photo booth rentals are ideal for all forms of events. They are suitable for people of all ages and walks of life.
Serving
Ajax • Aurora • Barrie • Bolton • Bradford • Brampton • Burlington • Concord • Georgetown • Hamilton • Innisfil • King City • Maple • Markham • Milton • Mississauga • Newmarket • Oakville • Pickering • Richmond Hill • Stouffville • Thornhill • Toronto • Uxbridge • Vaughan • Whitby • Woodbridge