Photo Booth Rental Toronto
Looking for a fun way to entertain your guests? Consider incorporating a photobooth rental in your next event. Photo booths are ideal regardless of the occasion. Whether you're celebrating a birthday, wedding or a corporate event, guests will enjoy taking goofy photos of themselves and carrying them as a great reminder of the day that was. In fact, photo booths have become an increasingly common form of entertainment in Toronto over the last few years.
When you reserve a photobooth from Right Choice Entertainment, be guaranteed of a superior service. We deliver clean and well-maintained photo booths together with friendly assistance if your guests will require help using it. Whether you're hosting a holiday party or private event, we will bring the photo booth to you and help you capture the best moments of the day or night.
Why rent a photobooth?
There are many reasons why a photobooth rental is always a great idea regardless of the event. For a start, photo booths can occupy very little space and fit perfectly in your event venue. You don't have to worry about the location or space because we'll help you find the ideal photo booth for your party. Secondly, it's one of those easy party rental services to put together. We come with everything and set it up. We'll make sure everything is working smoothly so you don't have to spend the entire night thinking of ways to entertain your guests.

Photo booths also come with a portable printer which allows you to print an unlimited number of photos for the whole event. This means that your guests are at liberty to take photos of themselves and walk away with party favours. It's actually a great way to cut costs if you don't want to spend extra on party favours. Most importantly, we're in the digital age where most people enjoy taking photos and sharing them with others. Investing in a photo booth helps to make the party exciting and create fun memories.
Enjoy the extras
Everyone has unique needs for their party which is why at Right Choice Entertainment, we customize the photobooth rental Toronto to suit the customer's needs. For instance, you may need a professional photographer to help in hosting the booth and ensure it works effectively throughout the event. You can also request for a selection of fun props to come with the photobooth so your guests can use them when taking photos.

Rest assured that your guests will enjoy high quality, unforgettable photos when you book a photobooth with us. If you need to see all the pictures projected live on a screen, we can also arrange for this. Your guests should also be able to receive digital copies of their photos by sending to themselves via email or downloading straight from the photobooth.
Best addition to make your event a hit!
Want to take your party to the next level? Call us today to reserve your photobooth. This unique form of photography has been incorporated in all kinds of events for many years. At Right Choice Entertainment, we have modern photo booths that are designed to give you modern and high quality photos. Our photo booths are going to draw attention at your event and help you make a strong statement. Few photo booth rental companies in Toronto offer the kind of exceptional service that we do.
Choosing the ideal photo booth
There are several factors to consider when selecting the right photo booth for your party. For instance, how many people would you like to fit inside the photo booth? There are photo booths that can fit up to 9 people into a frame and not occupy so much space in the event. However, the most important consideration when choosing a photo booth should probably be the photo quality.
What kind of photos does it create?
The last thing you want is a photo booth that has poor quality lighting and a cramped space. You need to ensure the photo booth uses a high-quality camera that will produce great photos. Lighting is important as it helps to enhance the image and capture each moment in detail. In fact, photo booths that come with additional lighting features are ideal because indoor parties usually have poor lighting that can greatly affect the quality of a printed picture. We bring our customers diverse options to choose from depending on their needs. We are ready to discuss your unique needs and customize a photo booth rental Toronto that best fulfils them.
Get unlimited photos at the event
If you really want to keep your guests entertained, make sure the photo booth is able to print unlimited photos during the event. This allows the guests who have already taken photos to come back for more. You can have the printer hooked up on site so that the photos are produced instantly for guests to show them off to their friends.
Unique photo booth rentals
All our photo booth rentals are sleek and have a modern design that will blend perfectly with any setting. No matter the theme of your event, we promise to bring attention to the photo booth by making sure it doesn't clash the setting. You also get to choose a photo booth that is ideal for the space available at the venue. You can choose an open-air photo booth that is designed to fit in lots of people at once.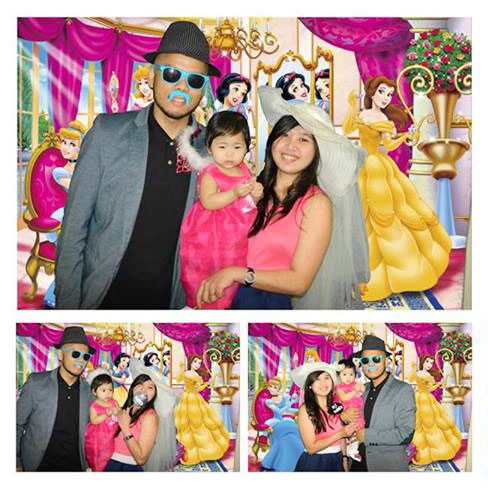 We know nothing makes photo booths more fun than props. We will go a step ahead to incorporate any props you'd want in your photobooth in order to add some flair and fun in every shot. You may also ask your guests to bring their own props which they can use at the event. If you need ideas on which backdrops to choose for your photo booth rental, we're happy to assist.

Right Choice Entertainment has been highly reviewed for its reliability and attention to detail. We promise to make your photo booth rental a great experience for everyone at your event.
Serving
Ajax • Aurora • Barrie • Bolton • Bradford • Brampton • Burlington • Concord • Georgetown • Hamilton • Innisfil • King City • Maple • Markham • Milton • Mississauga • Newmarket • Oakville • Pickering • Richmond Hill • Stouffville • Thornhill • Toronto • Uxbridge • Vaughan • Whitby • Woodbridge