What is a Photo Booth Rental?
Photo booths have become an increasingly common entertainment scene in Toronto. They're an ideal choice for anyone looking to add some fun and playfulness to their event, regardless of the nature of the event. From graduation parties to weddings, corporate events, birthday parties, and baby showers, photo booths are a ubiquitous addition to the party scene. Photo booths enhance the atmosphere of a party by providing a space where people can goof off and break the ice while unleashing their inner kids.
High chances are, you've come across pictures of your friends on social media in which they seem to be crammed in a tiny room in their party clothes or attended an event where you've had to take pictures inside a booth. Or maybe you attended a corporate event where there was a giant mockup of a photo frame through which you could peek and take a photo either with your own phone or with someone else's assistance. If any of these has happened to you, then you've had a photo booth rental experience-either as a spectator or participant.
A photo booth rental is essentially a portable photo studio or a photo vending machine.
The history of the photo booth dates back to 1889 when the first semblance of a photo booth was showcased at World Fair in Paris. This photo booth was coin-operated and reproduced images on a thin metallic sheet. For you to get your photo, you had to wait five minutes. As you can imagine, this was somewhat of luxury back then. Over time, the photo booth was developed and eventually made its way to the shopping malls of the world. Today, photo booths that allow you to get instant passport photos and other prints can be found in numerous shopping complexes in Toronto.
Advancements in technology during the early 2000s led to the popularity of portable photo booths as entertainment options for weddings and other types of celebratory events. As of 2016, Google Trends showed that more people were searching for photo booth rentals than they were for DJ rentals. The popularity of photo booth rentals is expected to continue, in part fueled by the increased use of social media and the selfie culture.
If you're planning to host guests at your Toronto home for an event such as a bar mitzvah, gender reveal, birthday party, wedding anniversary celebrations or even a graduation party, a photo booth rental is a fun way of bringing the photo studio to the guests at your event. It doesn't matter if there's a professional photographer walking around and taking the most candid shots, your guests will still want something that will remind them to let go and be free and have fun. That's where a photo booth rental comes in.
If you opt for a Toronto photo booth rental, you need to ensure that you make the right choice of a rental company. If you choose a good rental company such as Right Choice Entertainment, you can be assured of an irresistible photo booth rental package that allows you to give your guests a tangible piece of the unique memories that they'll make at your event. By renting a photo booth, you give your guests room to be goofy, sweet, hilarious, and everything in between.
Thanks to the influence of social media, lots of people enjoy taking photos and sharing the same with their friends. Photo booths make it possible for you to fulfill this desire on the part of your guests.
What are Photo Booth Props?
Photo booth props are the accessories that make a photo booth fun! There are millions of props that you could choose from. At Right Choice Entertainment, we recommend to our clients to choose props that are aligned with the overall theme of the party. Once you have settled on a theme, it's necessary to start looking for the props while there's still plenty of time so that you don't rush the process. If you have a clear picture of what kind of props you want at your party, we ask that you give us a heads up in good time so we can source for the props in a timely fashion. If you don't know what props would work well with your party, we'll be happy to advise you on the same.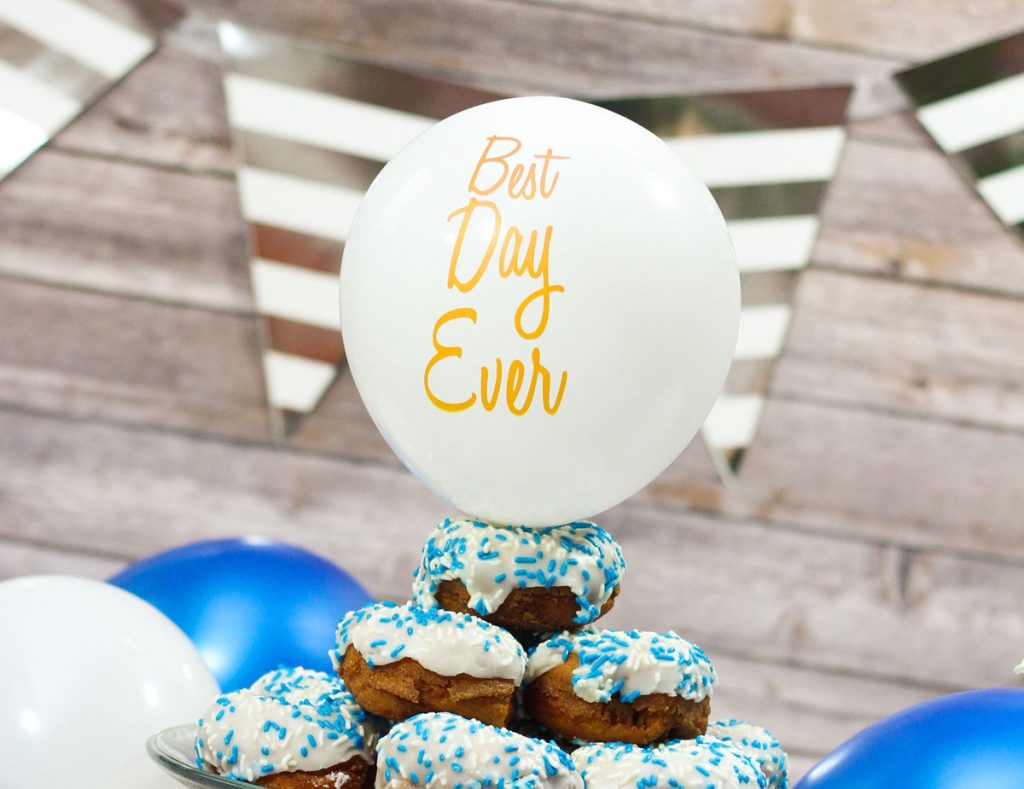 When choosing photo booth props for your party in Toronto, it's important to remember that your props should enhance the photo and not take away from it. There are props that may interact poorly with the lighting in the photo booth, and therefore ruin the quality of the photo.
Typically, it's best to stick to a smaller number of props. On average, there are going to be about seven to eight people in a photo booth so you really don't need any more props than that. If you need to give people more options, a maximum of ten props works just fine.
Examples of photo booth props that you can have at your party include wigs, masks, sashes, signs, and hats, among others.
How Much Does a Photo Booth Rental Cost?
Photo booth rentals cost an average of $400 per event, but that number can be higher or lower depending on the package and customizations that you go for. The charges are usually calculated per hour and there's an established minimum threshold for the number of hours you can rent a photo booth for. This minimum number is determined by the photo booth rental company. Many photo booth rental companies will usually ask that you rent the photo booth for a minimum of two to three hours. If you have an attendance of about 100 guests at your event, three hours should suffice for everyone to use the photo booth.
Besides the number of hours, there are other factors that influence the cost of renting a photo booth. Costs tend to be higher during periods when photo booths are in demand. Weekends and public holidays, for instance, may attract higher rates. Many people are likely to be hosting events on Saturdays, Sundays, prom weekends, and New Years' Eve, just to name a few. As such, you should expect higher quotes on such days. If you book your photo booth during the weekdays or when it's offseason, you may be able to enjoy lower rates.
Enclosed photo booths are costlier than an open-air photo booth because there's a higher initial capital investment on the part of the photo booth rental company. For this reason, some clients will opt to utilize what they have—a tree in their backyard, for instance—and prop it up for a photo booth experience. If you have plenty of room at your venue, you don't have to opt for an enclosed photo booth. You can choose an open-air booth that utilizes the beautiful scenery and backdrop offered by nature. Such photo booths are often unique and breathtaking and don't need much to set up.
Photo booths will also cost more depending on the functionalities you expect at your event. If you simply want your guests to have a photo reel of their goofiest shots and nothing else, you'll pay a standard cost for your photo booth rental. Your costs will go higher if you want to include other specifications. Green screens, videos and projecting the images on a large screen for everyone to see, for instance, will drive up your costs. As far as the capabilities, it's best to choose something that your guests will be comfortable with. You don't want to overwhelm your guests by including advanced technology that they cannot deal with. If you have an older audience, for instance, incorporating GIFs in your booth is a waste of time as they may not appreciate this Internet sub-culture.
In the Toronto area, Right Choice Entertainment offers the most competitive rates for photo booth rental, regardless of the extent of your requirements.
Why Should I Rent a Photo Booth?
First of all, the guests of today have gotten accustomed to photo booths and you really don't want to disappoint anyone as that would be a bad start to an event! Why would you want your guests to be grumpy about not being able to take cute pictures when you can make the same possible without breaking the bank?
Great Vibes!
In all seriousness though, photo booths create a fun and happy vibe and that's exactly what you want at your event. Parties can be awkward, especially in the beginning when people are warming up to each other. A photo booth creates the opportunity for your guests to break the ice and be themselves around each other. You'll be surprised at how colleagues who've never said a word to each other suddenly find themselves laughing together and just having a good time inside a photo booth. Pictures are worth a thousand words indeed, and photo booths are conversation starters and a place where everyone, young and old, can go for a sneaky pic that will last forever.
Photo Keepsakes
Speaking of lasting forever, photo booths are a great way to provide keepsakes to your guests. A professional photographer will only be able to capture so much at your event before they get exhausted, or their stipulated hours come to an end. Guests may also find it exhausting to keep whipping out their phones to capture their own moments. A photo booth is your best backup as far as ensuring that your guests take home reminders of the fun time they had at your event.
Party Favor
Putting together traditional party favors can be time-consuming and draining, not to mention expensive as well. If you're constrained for time or money, photo booths make for an excellent party favor. Your guests will be so thrilled that they got to enjoy themselves at your event and carry home photo strips of their greatest moments and memories. What's more—the fact that photo booths allow for unlimited photos means that your guests can dictate the number of party favors they get to take home. We guarantee that you'll have guests popping into your photo booth more than once, and it's not unlikely to find more people queuing for the photo booth than for the food.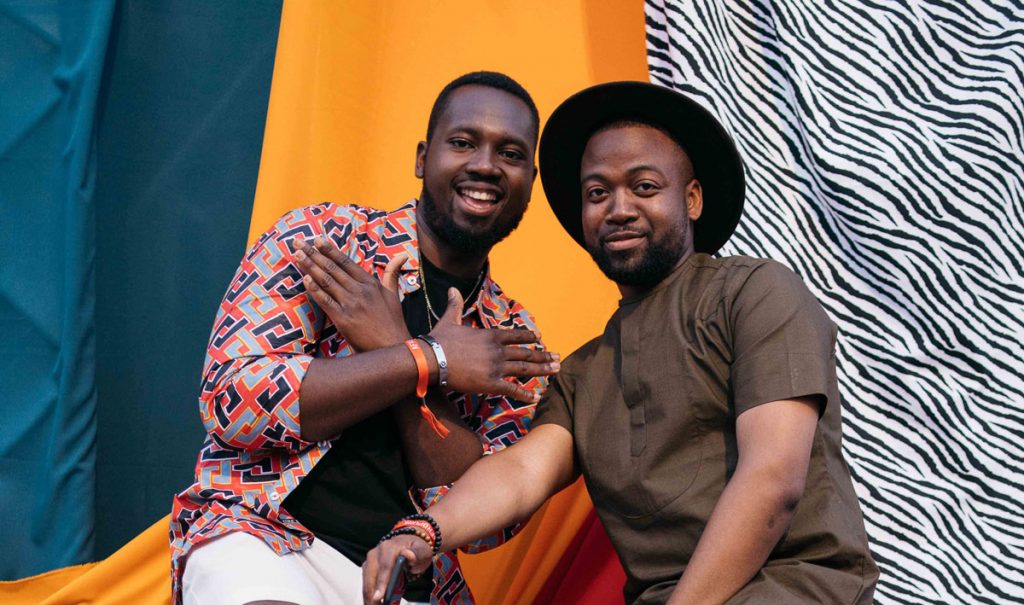 Branding Opportunity
Photo booths offer branding opportunities when used in corporate events. At Right Choice Entertainment, we can customize your photo booth to reflect your brand colors and logo so that your guests take home photo strips that showcase your brand. At the same time, photo booths create an opportunity for brands to inspire user-generated content on social media platforms. Guests have the option of receiving digital copies of their photos via their phones. However, most clients find this option time-consuming and would much rather opt for the high-quality photo strips, with the additional option of having one person distribute the digital copies via a preferred platform such as Instagram.
As a brand, you can run an online campaign during your event and have everyone who takes a photo in your photo booth tag your company in their pictures, complete with your preferred hashtag. Of course, this works best when you make it a contest, complete with a prize to be won.
Budget-Friendly All-in-One Package
A photo booth is one of the greatest additions that you can have in your party, and for several reasons. One, photo booth rates are usually pocket-friendly. You will not break the bank by opting for this route, even if you go for the more high-end customizations.
Second, you give your guests the power and freedom to have a good time. You don't need to walk around a photo booth asking people if they're having a good time. The laughter and smiles from the photo booth will tell it all. As long as you have a photo booth at your event, you don't need much else save for food and drinks!
Third, a photo booth helps your guests to have fun and then provides them with hard evidence of the fun they had, which they can keep for as long as they want. The flowers that you display at your wedding or birthday party will wither and dry up and the food will be forgotten as soon as the guests disperse. The photos, however, will last a lifetime.