Over the years, face painting has gained immense popularity. As a result, there are more face painting products available and a lot of face painters to choose from. Today one of the best ways of adding life to an event or party is by hiring a face painter. Adults love face painting too. You can hire a face painter for a corporate event to add a memorable experience. Even so, the hardest part is obviously the step of choosing a face painter.
With so many face painters already flocking the industry, it can be confusing and even hard to choose the best face painter for the job. The good news is there are a few guidelines you can follow to help decide on the best face painter for your event. Here are some of the most important things you should do.
Your budget
You definitely have a rough idea of the budget for your upcoming event but how much does a face painter cost and what will you be getting? If you plan on using a professional face painter that uses FDA approved non-toxic materials and one who is insured, and has all the credentials in place, you should have a reasonable budget for it and make your booking early. Yes, you can negotiate based on the nature of your event but it is always good to have extra money set aside for face painting in order to avoid surprises.
The quote from a face painter generally depends on the distance to your venue from the face painter's offices, day of the week and the number of guests that have to be face painted. Rarely do face painters charge by the hour.
We always charge per hour.
Average speed
Another important consideration you need to make is how fast the face painter works. On average, a face painter will cover 10 faces per hour. With this number in mind, you need to consider how many face painters you will need to complete the number at your party on time. Some agencies will send multiple qualified face painters who are able to complete 50 faces per hour. Prior to hiring a face painter, it is always good to ask about the number of face painters that will be available for your party.
Check the paperwork
While face painting seems simple, it is a very risky business. This is more so when working in close quarters with kids and putting products on their skin. It is paramount that face painters minimize the risk of hazards. The best way of doing this is by making sure the face painter is legit. A legit face painter will carry liability insurance, have an educational background in fine arts and have years of experience in face painting. That way you can be guaranteed of eliminating guesswork which is the root cause of problems in face painting. You also need to make sure the face painters use top-quality equipment with FDA approved non-toxic materials that can be washed off with warm water and soap. and you can write about how it's important that the paints are cleaned in alcohol after each event to reduce any germs being spread. Our paint and brushes are cleaned in alcohol after each event to reduce any germs being spread.
Ask around
The mistake most people make when hiring a face painter is that of taking their word for it. You need to talk to family and friends and inquire about the face painter. What do they know about the company the face painter is coming from? Online reviews and testimonials will also give insight into the face painter.
Hire locally
One thing you need to remember when using the Internet to find a face painter is that the results you get are not always local to you. This is why prior to hiring you need to confirm the location of the face painter. You can check for this information on their website or simply ask them. The reason this is important is because the further away a face painter is coming from, the more expensive it will be to work with them. A face painter coming from far will also result in a waste of time and may disrupt your event. Hire someone that is closest to where the event will be.
Make note of your needs
It is always a great idea to make note of all your face painting needs and preferences before hiring a face painter. With your list in hand, you can ask the face painter if they can deliver. Taking a look at the face painter's photo gallery of previous projects will give you some idea of what they can do. Established face painters offer up to 50 or more different designs for you to choose from. The designs range from butterflies and superheroes to princesses and animals.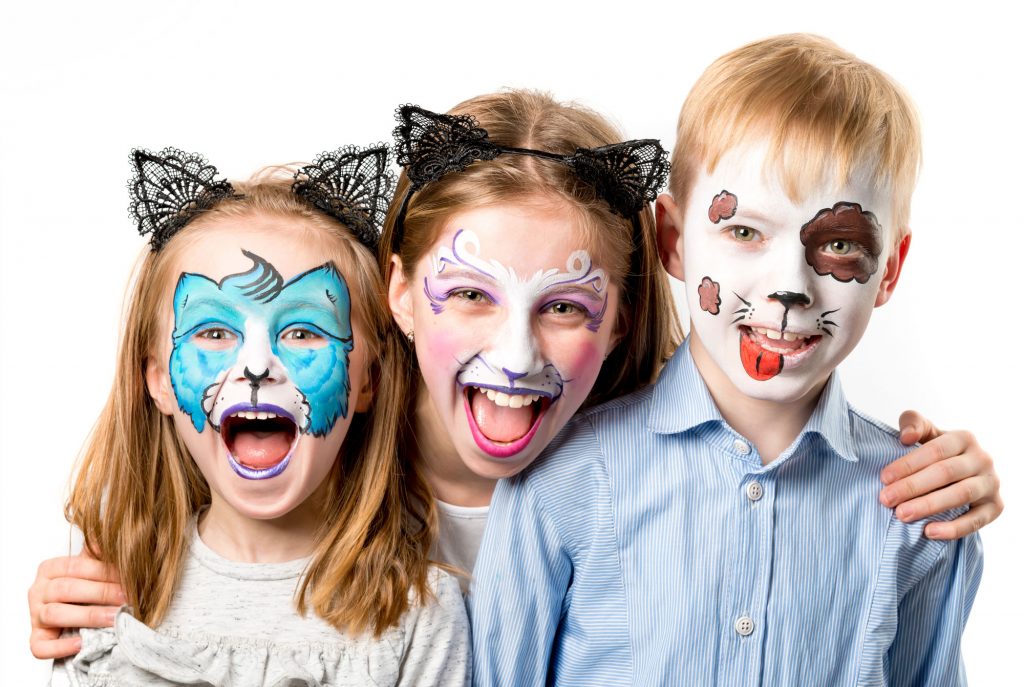 What will the face painter need from you?
This is a vital question you need to ask a face painter. A professional face painter will bring their own chairs and tables if you don't have any available. Make a list of all the things the face painter will require from you and make sure the list is acceptable.
Settings of your event
If the event or party will be outdoors you should let the face painter know. The weather can get chilly and sitting outside without proper clothing can be uncomfortable for the face painter.
Don't force the face painter to work longer than booked
Face painters have their own families to go back to so don't force them to work longer than you had booked them for. Provided they arrive on time and finish their job allow them to leave when it is time. This is unless the painter agrees to stay longer.
Whether you are planning a children's birthday party, a picnic, baby shower or wedding or any other event, hiring a face painter can liven up your event or party. Face painting and fun tend to go hand in hand. All you have to do is find reliable face painters in your area and designate a suitable spot for them to work. The aforementioned guidelines will definitely help you get started on the right path in your search for a reliable face painter. Only hire someone you feel comfortable working with.